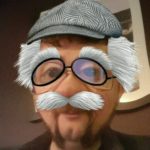 Posted on Wednesday 8th February, 2017
I've reached a milestone in my life recently: both of my grandfathers passed away within months of each other. There's been no massive amounts of sadness on my part, but there has been a lot of guilt niggling at the back of my head because it seems that my values...
Read full post | Show more posts
---
Posted on Saturday 5th September, 2015
Note: Normally I'd stick this sort of thing on my main blog, but it's a techie thing and I'd like to start archiving fixes like these so I'm going to start putting posts on this portfolio section whenever I fix a baffling computer issue in the hopes that it can...
Read full post | Show more posts
---
Posted on Friday 26th September, 2014
The mercs undertook all the little tasks they knew were required when embarking on a job, the little everyday things that might not be possible for a while. They cleaned themselves, prepared their equipment and relaxed. Doug utilised his innate talent for materialising alcohol from out of nowhere to produce...
Read full post | Show more posts
---
Random YouTube Favourite:
See more videos that Sean likes at the Random YouTube Favourite Videos Page!
---
Latest Game Activity:

Gamercards provided by PSNProfiles.com and Exophase.com, follow Sean's gaming activity on his PSNProfiles page or on his Steam profile. You can also read Sean's many video game related posts on the PAYNEful Blogsplosion.