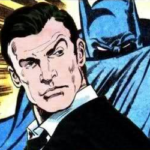 Posted on Saturday 21st January, 2017
There's a chap called Brant Steele who made a Hunger Games simulator1. You can play it at http://brantsteele.net/hungergames. I've seen a fair few runs of the simulator crop up on Tumblr (the one with Sonic the Hedgehog characters comes to mind) and I fancied a crack at it myself. I...
Read full post | Show more posts
---
Posted on Saturday 5th September, 2015
Note: Normally I'd stick this sort of thing on my main blog, but it's a techie thing and I'd like to start archiving fixes like these so I'm going to start putting posts on this portfolio section whenever I fix a baffling computer issue in the hopes that it can...
Read full post | Show more posts
---
Posted on Friday 26th September, 2014
The mercs undertook all the little tasks they knew were required when embarking on a job, the little everyday things that might not be possible for a while. They cleaned themselves, prepared their equipment and relaxed. Doug utilised his innate talent for materialising alcohol from out of nowhere to produce...
Read full post | Show more posts
---
Random YouTube Favourite:
See more videos that Sean likes at the Random YouTube Favourite Videos Page!
---
Latest Game Activity:

Gamercards provided by PSNProfiles.com and SteamSignature.com, follow Sean's gaming activity on his PSNProfiles page or on his Steam profile. You can also read Sean's many video game related posts on the PAYNEful Blogsplosion.