Welcome to PAYNEful
Hello there! I've no idea how you got here, but why not check out some free comics, read a free science-fiction story, play a free text adventure game or perhaps watch a playthrough of the best Discworld game? Maybe you're just trying to check out this Sean Payne guy you've heard about and see his web design portfolio credentials.
Or you could just bugger off, I don't really care if I'm honest.
---
Latest Updates:
Subscribe to PAYNEful updates by following @RussianGestapo on Twitter
---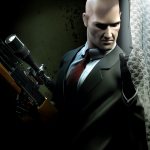 Posted on Saturday 8th February, 2014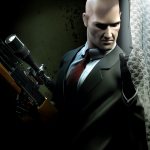 So you don't really "get" video games? Perhaps it's a generational thing, or maybe you've never seen the appeal. That's fine, I'm here to lend a helping hand. I know that sounds patronising but I'm being honest, there's a lot of people out there who just hear about games whenever they break some sort of taboo or cause a controversy. I'm going to attempt to explain video games on their basest levels, and maybe give some insight into why people like this relatively new medium so much. So what's "Hitman", then? Unlike a lot of games, Hitman does what it says on the tin. You take on the role of a professional hired killer (or "hit man"), and you are given hits (or "contracts") to fulfil. These contracts can be carried out in any manner you see fit, but usually you're rewarded for keeping them "low-key"; the person paying you...
---
Posted on Tuesday 25th February, 2014
Blaise and her colleagues engaged Mad Dog, his thugs and the more enthusiastic restaurant patrons in melee combat. As Annie and the slim man were acting as a blockade, they were first to meet resistance. Annie deftly refolded her fan as she lurched forward to intercept the first thug and used it to slap him in the face before launching herself into a corkscrew kick to take out the next thug to close the gap between the two groups. The slim man was on the move, anticipating Annie's actions perfectly as he ducked underneath her so that he could remove the sheath of his cane-blade in such a way that it would strike the first thug in the gut. As Annie and the slim man were divided by their new sparring partners, the way became clear for the rest of Mad Dog's gang to proceed with their attack. Blaise quickly...
---
Latest Game Activity:
Playstation Gamercard provided by
PSNProfiles.com
, follow Sean's gaming activity on his
PSNProfiles page
.
You can also
read Sean's many video game related posts on the PAYNEful Blogsplosion
.