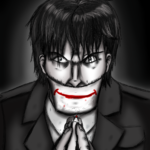 Posted on Tuesday 31st October, 2017
The following is an extract from Tales of Sin: The Mercenaries' Tale, a story that is currently a work-in-progress. The story takes place in a science-fiction setting so please excuse any terms that may seem oddly out of place in this story that could otherwise take place in our world,...
Read full post | Show more posts
---
Posted on Friday 26th September, 2014
The mercs undertook all the little tasks they knew were required when embarking on a job, the little everyday things that might not be possible for a while. They cleaned themselves, prepared their equipment and relaxed. Doug utilised his innate talent for materialising alcohol from out of nowhere to produce...
Read full post | Show more posts
---
Random YouTube Favourite:
See more videos that Sean likes at the Random YouTube Favourite Videos Page!
---
Latest Game Activity:

Gamercards provided by PSNProfiles.com and Exophase.com, follow Sean's gaming activity on his PSNProfiles page or on his Steam profile. You can also read Sean's many video game related posts on the PAYNEful Blogsplosion.