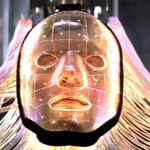 Posted on Saturday 25th July, 2015
Die Another Day was possibly one of the worst James Bond films ever made1. In attempting to tip a hat and slyly nod to previous James Bond films, it turned into a camp over-the-top monstrosity, bloated with smug performances and a plot that wouldn't look out of place in a...
Read full post | Show more posts
---
Posted on Friday 3rd July, 2015
Note: if you're looking for code, there's a link at the bottom of this article where you can get a copy. This article just explains what the code does. About a year ago, Google mentioned casually that they would be getting rid of YouTube subscription feeds1. Earlier this year they...
Read full post | Show more posts
---
Posted on Friday 26th September, 2014
The mercs undertook all the little tasks they knew were required when embarking on a job, the little everyday things that might not be possible for a while. They cleaned themselves, prepared their equipment and relaxed. Doug utilised his innate talent for materialising alcohol from out of nowhere to produce...
Read full post | Show more posts
---
Latest Game Activity:
Gamercards provided by PSNProfiles.com and Playfire.com, follow Sean's gaming activity on his PSNProfiles page or on his Playfire profile. You can also read Sean's many video game related posts on the PAYNEful Blogsplosion.