Round 2 (vs. Toni McQueen), Part 4 - Follow By Example
Sean: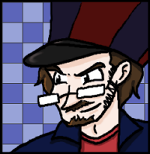 Like Part 1, this page is totally optional. It just gives a little bit of closure to the episode. My only regret is the amount of swearing and yelling - it's not clever, kids!
---
Sam: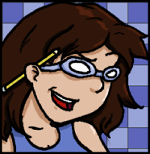 The best sketch on the page award goes to...
...*drumroll*...
...Ralph manhandling David.
---